FlynnGate : How an Islamist Organization Set Up a Top Member of the Trump Administration With The Complicity of a Venal Press and Corrupt Politicians. II
Part 2 of 3: The abuse.
by Saul Montes-Bradley
Sun, July 14, 2019
In Part 1: The Set-Up, we learned how an article produced by the propaganda arm of the Islamist Hizmet Movement of Fetullah Gülen was massaged by known Democratic Party operatives like Chuck Ross and David Issikoff into "articles" in outfits such as Daily Caller, The Intercept and Yahoo News, then given legitimacy by Rep. Elijah Cummings so that it could be "picked-up" as news by a slew of partisan hacks in more "mainstream" media such as The New York Times, NBC and the Washington Post, creating the false impression that, somehow, General Michael T. Flynn was "working" for the Islamist president of Turkey.
Anybody who has taken even a cursory look at General Flynn's career would know that anyone suggesting that he may, at any time, for whatever reason, been in cahoots with or attemped to assist in any way the leader of an Islamist movement is a driveling galoot, a brainless parrot or a shameless liar. Oftentimes, all three, as the articles quoted in Part I show. The idea is that preposterous.
Yet, months of endless repetition through a myriad of news outlets took their toll and whether through ignorance or malice, many in Washington subcribed to the canard without the slightest effort to get at the root of it. This was, in turn, exploited by those who were only too happy to create problems for the fledgling Trump administration.
By May 2017, the story had all but died, though it has been revived, like clockwork, on the first week in November of every year since, notably, and with more vigor than usual, as I discussed in social media at the time, on the eve of the charges filed against General Flynn.
The Investigation

On September 13, 2017, an article saw the light on NBC News: "Mike Flynn's Son Is Subject of Federal Russia Probe," by Julia Ainsley, Carol Lee and Ken Dilanian, three of the most prolific pushers of the absurd Russia canard.
"Michael G. Flynn, the son of President Donald Trump's former national security adviser, is a subject of the federal investigation into Russian meddling in the presidential election and possible collusion between Moscow and the Trump campaign, according to four current and former government officials.
The inquiry into Flynn is focused at least in part on his work with his father's lobbying firm, Flynn Intel Group, three of the officials said. It's unclear when the focus on Flynn began."
"The younger Flynn," the three scribes added for effect, "worked closely with his father, whose connections to foreign governments, including Russia and Turkey, have been a subject of federal and congressional investigations."
We know how those "investigations" started, with Acting Secretary of Justice Sally Q. Yates invoking an obscure and probably unconstitutional law, the "Logan Act" to justify her meddling based on an equally absurd theory planted using the same methods as the Turkey Canard, but let's take a closer look.
The investigation on General Flynn, fraudulently concocted by Sally Q. Yates and other high ranking Obama administration officials was ostensibly predicated over two phone calls he had made as part of his work as designated National Security Advisor, fully sanctioned by and with knowledge of the transition team and the outgoing administration's State Department and, as usual, set up by illegal leaks to the press to frame the story:
"As you know, the Committee has been very concerned regarding the purported unauthorized disclosures of classified information, particularly when they pertain to intelligence collection on, or related to, U.S. persons (USP). To take a prominent example, a January 12, 2017 article in a major newspaper was the first to claim that "Retired Lt. Gen. Michael T. Flynn, [then President-Elect] Trump's choice for national security adviser …. phoned Russian Ambassador Sergey Kislyak several times on Dec. 29. Such stories would appear to contain the unauthorized disclosure of USP identities. This potential misuse is a key reason why the Intelligence Comununity (IC) has developed robust ''minimization procedures" for the protection of USP information, including requiring the "masking" of USP identities in most circumstances." See page 189.
The conclusions in that report are damning: "U) Finding #22: General Flynn pleaded guilty to making a false statement to the Federal Bureau of Investigation regarding his December 2016 conversations with Ambassador Kislyak, even though the Federal Bureau of Investigation agents did not detect any deception during Flynn's interview."
How did we get to that point?
Why did General Flynn take a plea at all?
As President Trump stated on December 13, 2018, "They gave General Flynn a great deal because they were embarrassed by the way he was treated…" and we are going to dissect that process now.
They gave General Flynn a great deal because they were embarrassed by the way he was treated - the FBI said he didn't lie and they overrode the FBI. They want to scare everybody into making up stories that are not true by catching them in the smallest of misstatements. Sad!……

— Donald J. Trump (@realDonaldTrump) December 13, 2018
General Flynn was interviewed on January 24, 2017, regarding those conversations, only a day after the FBI announced that the investigation was over and no wrongdoing was found, by two FBI agents, Peter Strzok and ______________ , an interview arranged by Deputy Director Andrew McCabe under orders from Director James Comey. Later, Mr. Comey admitted that the purposefully ignored protocol to ensure that General Flynn would not have the assistance of Counsel.
Still, Strzok and ___________ , found the general to be open, candid and truthful, and none of the characters involved (Sally Yates, James Comey and Andrew McCabe) seemed to agree on the predicate for the investigation.
We now know that for months, the DoJ and later the Special Counsel failed to break General Flynn into admitting any wrongdoing, for the simple reason that there was no wrongdoing.
The Trap

Then it all changed. Taking a page from Andrew Weissman's playbook of misdeeds in the Arthur Andersen caper a decade earlier, the Special Counsel began threatening the general with involving his family in endless litigation, regardless of the absence of predicate: Give us something or we are going after your son, too. The threat took on a public dimension with that piece from Ainsley, Lee and Dilanian on September 13, 2017, resuscitating the Turkey Canard and threatening the general's family to boot.
Still, it did not work.
Until November 5, 2017, that is. A new barrage of media hit pieces on the Turkey fallacy opened up with this NBC article, again from the Three Stooges of the Russia Canard: "Mueller Has Enough Evidence to Bring Charges in Flynn Investigation": "Federal investigators have gathered enough evidence to bring charges in their investigation of President Donald Trump's former national security adviser and his son as part of the probe into Russia's intervention in the 2016 election, according to multiple sources familiar with the investigation."
Really? They had evidence?
Not really. They did not then and they do not now. Evidence for imaginary crimes is in short supply. But the threats finally had the desired effect.
Facing the possibility of his son, who had just become a father himself, being endlessly dragged through court on trumped-up charges, and facing years of legal bills and damage to his reputation however frivolous the charges, was enough.
The man who had faced danger and enemy fire on behalf of his countrymen countless times caved in and negotiated a deal that involved pleading to a BS charge of lying to FBI investigators regarding the two phone calls in exchange for his son's freedom from harassment.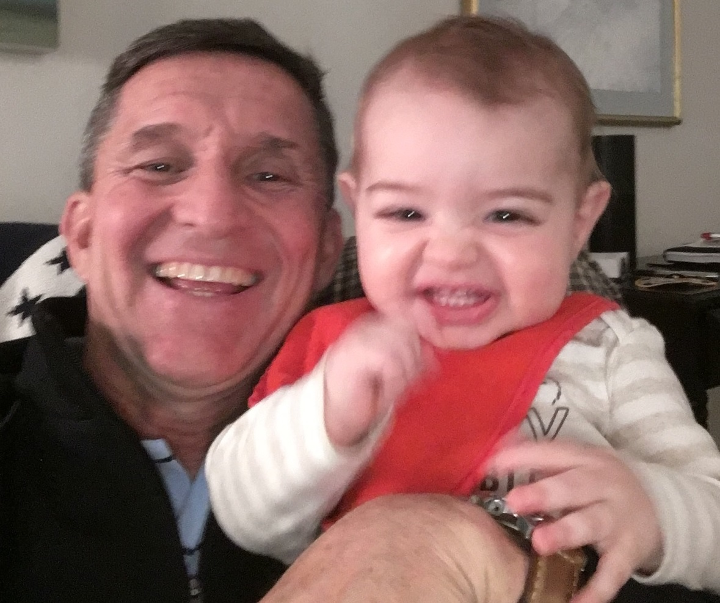 For the general, as it should be, family comes first.

The Plea Agreement, drawn on November 30, 2017 was filed the following day before Judge Rudolf Contreras, a friend of former AG Eric Holder and FBI agents Peter Strzok and Lisa Page, with many explanations still due in reference to his role in FISC orders to spy on the Trump campaign.
As part of the agreement, General Flynn signed a Statement of the Offense, copping to two "serious crimes": that of not revealing in his interview with Peter Strzok that he had asked the Russian ambassador "not to escalate" after the Obama administration recklessly expelled 35 Russian diplomats days before a new administration was sworn in, and that he "did not remember a follow up conversation." Both allegations, as we shall see, completely false.More,absolutely immaterial.

As insurance, and as a reminder of the consequences if he reneged, a paragraph was added on the Turkey canard, for which NO CHARGES were ever proffered: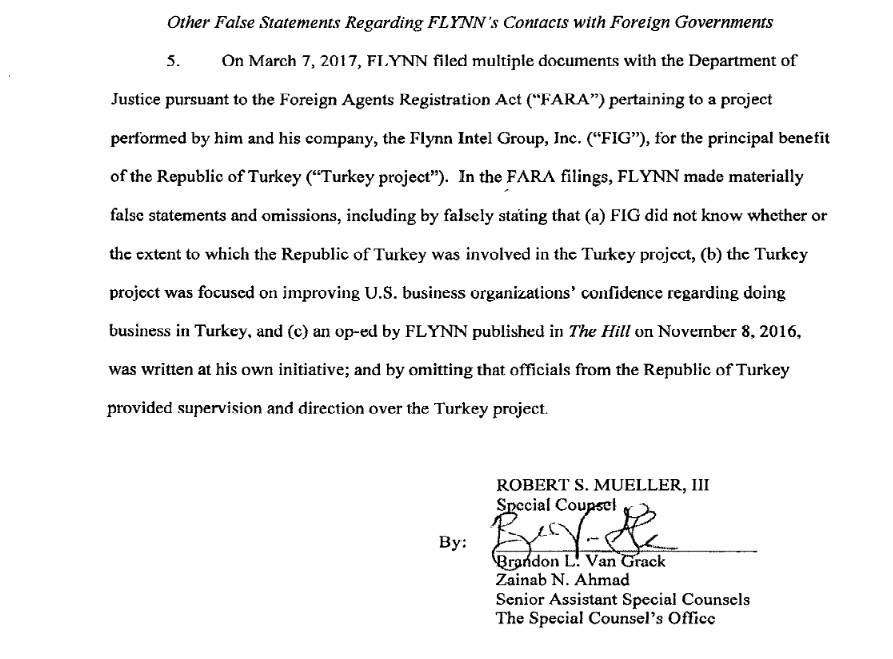 Where did that FARA filing come from?
As you will recall from Part 1 of this series, FIG had filed its FARA registrations timely, adding INOVO as a client in September 2016. Yet, in March of 2017, as General Flynn was under investigation for the Russia hoax, he was also under great pressure from the DoJ to make and additional filing. The effort was spearheaded by David Laufman, a close collaborator of Sally Yates on his way out of government:
"the FARA division, including Mr. David Laufman, Department of Justice National Security Division, Chief, Counterintelligence and Export Control Section, were putting unprecedented pressure on Covington to complete and file the FARA registration for Flynn Intel Group ("FIG"). Mr. Laufman directed this effort despite the fact he tendered his resignation just days before his high pressure phone call to Covington (the same day of Mr. Flynn's resignation as National Security Advisor) in which it would appear that Mr. Laufman was threatening subpoenas before Covington even filed. Indeed, the FARA unit was so eager to have FIG's filing that Ms. Heather Hunt—then head of the FARA section—responded to Covington at 10:50 pm the night it was filed."
It appears someone was very interested in creating a record, on terms that were demanded, redacted and imposed by Obama administration holdovers on the DoJ, the same ones pushing the fallacies of the Russia hoax and determined to get at the Trump administration through General Flynn.

As part of the Plea Agreement, General Flynn waived indictment, thereby relieving the prosecutors from any burden of proof, and waived his right to trial, thereby surrendering himself to the will of the Court.
The cost to spare his family endless frivolous prosecution and save them from financial ruin was to pay a small fine, face a few months of probation and give the Special Counsel a trophy. 

On December 1, 2017, Judge Contreras presided over the Plea Hearing:
"Why don't you go through the facts that you think you can prove at trial?" Judge Contreras asked the prosecutor.
A lengthy exposition followed regarding the phone calls to the Russian ambassador, but no reference was made, and no questions were asked, regarding the singular closing statement to the Statement of Offense. And just like that, with a few more formalities, Judge Contreras accepted the plea.
On December 7, barely six days after accepting this obnoxious plea, for reasons that are still unclear, Judge Contreras was recused and the case was reassigned to Judge Emmet G. Sullivan.
A few days later, as was his custom, Judge Sullivan entered an order demanding that the prosecution disclose all "evidence [that] is material either to guilt or to punishment," what is generally known as a "Brady" order; and on February 16, 2018, he further clarified his Brady order: "Finally, if the government has identified any information which is favorable to the defendant but which the government believes not to be material, the government shall submit such information to the Court for in camera review." As we shall see, the prosecution did not comply, and withheld exculpatory information from the defense and from the court.

After a series of delays and requests for postponements, Judge Sullivan called the parties to his presence on August 15, 2018, before he would consent to any further postponements:
"It was easier to bring you in and have a discussion, especially since I've never had the occasion to meet with this group, and there was a level of discomfort at the thought of just appearing at a sentencing proceeding for someone I've never met before, so I didn't want to do that. So this gives me an opportunity to engage with Mr. Flynn and with counsel and to discuss the issue of sentencing, which is foremost." He ended the very short session with: "I've read the transcript. I was deprived of the opportunity to engage you at the plea sessions, the case was before another judge. It's difficult to discern demeanor, but I read the transcript. We'll have discussions on the sentencing date, and I'm sure I'll have some questions for you or your attorney."
As we shall see, that he did.
While, as stated, charges were never filed against general Flynn on the Turkish matter, the Special Counsel periodically raised the subject. The most egregious reference was made in the Sentencing Memorandum filed on December 4, 2018:
"On election day in 2016, the defendant published an op-ed for the Turkey project that called for the removal of a cleric residing in the United States whom the President of Turkey blamed for the failed coup in that country. See Michael T. Flynn, Our ally Turkey is in crisis and needs our support, THE HILL (Nov. 8, 2016). The cleric's responsibility for the coup attempt was a subject of great debate, and the defendant's op-ed about the cleric's role was valuable to the Republic of Turkey's efforts to shape public opinion. The defendant falsely represented in his FARA filings that the op-ed was written at his own initiative, as opposed to for the Turkey project and the Republic of Turkey, and thus again deprived the public of the very transparency FARA was designed to ensure. The defendant's false statements impeded the ability of the public to learn about the Republic of Turkey's efforts to influence public opinion about the failed coup, including its efforts to effectuate the removal of a person legally residing in the United States."
Think about this.
General Flynn was never charged in connection with any crime involving the Republic of Turkey. His opinion article in The Hill was the exercise of an American citizen of his right under the Constitution to express his opinion without hindrance, AND IN PUBLISHING THE SAME HE DID NOT DEPRIVED ANYONE OF ANYTHING. Further, the prosecution alleged that facts (whether relevant or not) were false, without providing any rational for their assertions, an impossibility in any case, given the nature of the OPINION piece.
In fact, if there was anyone who was being deprived of anything, it was General Flynn, facing unsubstantiated allegations on matters that were not related to his case without the possibility of challenging them in court or confronting his accuser.
As to the unfounded accusation that he had published that op-ed "for the Turkey project and the Republic of Turkey," perhaps we should be reminded that nowhere did the prosecution ever submitted ANY proof that would back-up any such work on behalf of the Republic of Turkey. A fact we will explore fully in Part III.
Mueller's Special Counsel managed in that short sentence to trample upon three dear amendments in our Bill of Rights, the most damning, perhaps, that of attempting to criminalize opinion. Citizen Flynn, as all of us throughout the fruited plains of this Republic, is entitled to express his opinions freely and without fear of retaliation despite the agreement or disagreement of zealots like Mr. Mueller who, additionally, seems not to have understood the nature of the op-ed, and adopted the narrative of the Islamist Hizmet Movement as his own. His description of Fetullah Gülen as "a cleric residing in the United States" is disingenuous at best, and akin to calling Ramzi Ahmed Yousef a Kuwaiti electrical engineer residing in Colorado.
While it may be true that "The cleric's responsibility for the coup attempt was a subject of great debate," there is no debate whatsoever regarding his role in the founding and management of the largest and most dangerous Islamist organization in Turkey. A fact the Special Counsel took pains to downplay.

Alas, the Judge could not help but be influenced by this grievous assault on our liberties, but not in the way I expected.
The Hearing
With consternation, sitting besides Sarah Carter, Mike Ledeen and Tom Fitton and not far from Sidney Powell, I heard the Judge go on a rant (for which he later apologized) stating that IF these facts were true, the general may have committed treason. The work of the Special Counsel was done. A galactic sized "IF" rewarded a grievous assault on our liberties.

I expected the general's defense to go ballistic over this shameful display.
Nothing.
Crickets.
Not one mention of the prosecution's efforts to criminalize legal behavior to influence the court.
No wonder the general sacked them.
The Sentencing Hearing started well enough. Judge Sullivan stated that:
"I cannot recall any incident in which the Court has ever accepted a plea of guilty from someone who maintained that he was not guilty, and I don't intend to start today."
Fair enough.
But when General Flynn refused to take down his plea and insisted he was ready for sentencing, the Judge changed his tone:
"In certain special circumstances, I have over the years appointed an independent attorney to speak with a defendant, review the defendant's file, and conduct necessary research to render a second opinion for a defendant. Do you want the Court to consider appointing an independent attorney for you in this case to give you a second opinion?"
Again, the answer was no.
"Do you still want to plead guilty, or do you want me to postpone this matter, give you a chance to speak with your attorneys further, either in the courtroom or privately at their office or elsewhere, and pick another day for a status conference? And I'm happy to do that."
The reply: "I appreciate that, but no, Your Honor."
After making some very pointed questions regarding the misconduct of Peter Strzok and Andrew McCabe (who, by then, had repeatedly committed perjury before Congress and been sacked from the Special Counsel and the FBI) and discrepancies in the various memoranda of the FBI interview and the 302, the Judge insisted:
"Mr. Flynn, anything else you want to discuss with me about your plea of guilty? This is not a trick. I'm not trying to trick you. If you want some time to withdraw your plea or try to withdraw your plea, I'll give you that time. If you want to proceed because you are guilty of this offense, I will finally accept your plea."
General Flynn's answer: "I would like to proceed, Your Honor."
For those of us familiar with the case, this was not surprising. General Flynn could not accept the judge's offers without bringing the unlimited resources of the Federal government to bear upon his son, led by vengeful bureaucrats, and just wanted to put this awful chapter of his life behind.

Then Judge Sullivan went into a rehash of the case:
"I'm going to request that you gentlemen have a seat because I want to, for the record – and again, because I wasn't the original judge who accepted the plea in the first instance, I want to talk about the plea agreement and the facts that are relevant for the Court's consideration…"
And went on a long discourse finally arriving at the point that concerns us:
"Finally, Mr. Flynn made false statements or omissions regarding his contacts with foreign governments, specifically, the Republic of Turkey, when filing documents with the Department of Justice pursuant to the Foreign Agents Registration Act, commonly referred to as FARA.
On March 7th, 2017, Mr. Flynn filed multiple documents pursuant to the Foreign Agents Registration Act. In the filings, he made false statements or omissions by stating that his company, the Flynn Intel Group, Incorporated did not know whether or the extent to which Turkey was involved in a project he and his company performed, quote, for the principle benefit of Turkey, end quote, when, in fact, Turkish officials had supervised, approved, and directed the work his company performed…Finally, Mr. Flynn made a false statement that an op-ed he published in the Hill on November 8th, 2016 was written at his own initiative, when it was actually written for Turkey's benefit at its direction and under its supervision.
At the time the Turkish officials were directing and supervising this work, Mr. Flynn was also serving as a senior national security official on the Trump Campaign."
None of this is true, as later events at another court would prove, but the prosecution had successfully misled the Court. Despite the fact that this unfounded accusation was not even remotely related to the charges at hand, the Judge swallowed the narrative hook, line and sinker, leading him to his final outbursts:
"Mr. Flynn's total offense level is 4. And having no other criminal history, his criminal history category is 1. Therefore,the applicable Guideline range is zero to six months of incarceration with one to three years of supervised release…Is Mr. Flynn still cooperating with and providing assistance to the government?"
Yes he was, in the trial being brought against two of his associates at FIG, Bijan Rafiekian and Ekim Alptekin. After a lengthy interrogation relating to that trial, the Judge addressed General Flynn:
"So, if you proceed to sentencing today, which is your prerogative and only yours, the Court will have to impose a sentence without fully understanding the true extent and nature of your assistance. Do you understand that?"
The one who was not understanding was, alas, the Judge:
"Two months later you again made false statements in multiple documents filed pursuant to the Foreign Agents Registration Act. So, all along you were an unregistered agent of a foreign country, while serving as the National Security Advisor to the President of the United States.
I mean, arguably, that undermines everything this flag over here stands for (indicating). Arguably, you sold your country out. The Court's going to consider all of that. I cannot assure you that if you proceed today you will not receive a sentence of incarceration."
Again, false. General Flynn was never an agent for a foreign country, registered or not, and, since his original FARA registration for FIG was on September 15, 2016, he was never an unregistered agent for ANY entity. Further, when he acted as a registered agent for INOVO, a private Dutch corporation, he was NOT holding ANY government job, let alone National Security Advisor.
Two years of fake news and the misleading statements filed by the Special Counsel, together with the ineptitude of general Flynn's attorneys had left the judge with the wrong picture. Further wild speculation ensued on Turkey, General Flynn and even General Petreus. Still, Judge Sullivan did NOT want to proceed to sentencing, and called for a recess.
Upon his return, he was all apologies:
"I made a statement about Mr. Flynn acting as a foreign agent while serving in the White House. I may have misspoken. Does that need to be corrected?"
"MR. VAN GRACK: Yes, Your Honor, that would be correct, which is that the conduct ended, I believe, in mid-November 2016."
"All right. That's what I thought, and I felt terrible about that. I just want the record clear on that…All right. I also asked about – and this is very important – I also asked about the Special Counsel's Office. I also asked questions about the Special Counsel and the – and other potential offenses for the purpose of understanding the benefit, if any, that Mr. Flynn has received in the plea deal. I wasn't suggesting he's committed treason. I wasn't suggesting he committed violations. I was just curious as to whether or not he could have been charged, and I gave a few examples. And, you know, there are a lot of conspiracy theorists out there. I'm not taking the elements of any of the uncharged offenses into consideration at the time of sentencing."
Bet you someone pulled his ears during the recess.
Adding Insult to Injury

Of course, the American lugenpresse made headlines with Judge Sullivan's rant and conveniently relegated his apologies to a footnote, if at all. This statement was not even reported:

"I wasn't suggesting he's committed treason. I wasn't suggesting he committed violations. I was just curious as to whether or not he could have been charged, and I gave a few examples. And, you know, there are a lot of conspiracy theorists out there. I'm not taking the elements of any of the uncharged offenses into consideration at the time of sentencing. I was just trying to determine the benefit of and the generosity of the government in bestowing a benefit on Mr. Flynn. That was the reason why."
The press did not report on this singular exchange, either:
"THE COURT: …The conversation with the Russian ambassador in December, is that a violation of law?
MR. VAN GRACK: Your Honor –
THE COURT: I hate to be so blunt. Could he [Gen. Flynn] have been charged with a criminal offense?
MR. VAN GRACK: Let me answer two ways.
THE COURT: Okay.
MR. VAN GRACK: Which is the facts could potentially, potentially support a violation of the Logan Act, which I think is, perhaps, what the Court is referring to.
THE COURT: Is that the Act that no one has ever been prosecuted under?
MR. VAN GRACK: That's right, which is why I want to be clear in terms of the government's consideration of potential charges against General Flynn. That is not one of the charges that the government was considering in its interfacing with –
THE COURT: Fair enough. Good. That's the answer I wanted. Were there other charges that could have been brought against Mr. Flynn, Other than FARA violations, false statements? I'm not minimizing either one of those.
There you have it. General Flynn could not have been charged for any of his calls to Amb. Kislyak because they were perfectly legal, regardless of the lunacy of the "Logan Act" concocted by Sally Yates and pursued here by the Special Counsel prosecutor. There was never an underlying crime, and, as we shall see in part three, even the alleged process crime was a fabrication. We'll also go deeper into the FARA question.
As the judge stated upon his return from recess: "And I said early on, don't read too much into the questions I ask. But I'm not suggesting he committed treason. I just asked a legitimate question." "The government has no reason to believe that the defendant committed treason; not just at the time, but having proffered with the defendant and spoken with him through 19 interviews, no concerns with respect to the issue of treason," retorted Mr. Van Grack. "Right, right," finished the judge, "and I've never presided over a treasonous offense and couldn't tell you what the elements are anyway."
Too late. the damage was done:
Michael Flynn sentencing delayed as judge tells ex-Trump official: 'You sold your country out' screamed the NBC headline; Judge Rips Flynn, Asks About Treason Before Delaying Sentencing For Lying To FBI, cackled the Huffington Post; I can't hide my disgust, my disdain': judge lambasts Michael Flynn, screamed the Guardian, the Communist rag pretending to be a newspaper in England; A judge implied that Flynn was a 'traitor' who committed 'treason.' What does that actually mean?, pontificated the Washington Post.
And people wonder why some of us call them "Fake News." Regardless, the judge's irresponsible statements, knowing that every word he uttered was going to be scrutinized and despite his lame disclaimers like "I wasn't suggesting he's committed treason," or "don't read too much into the questions I ask," were too little, too late. I must confess I was singularly disappointed, given Judge Sullivan's reputation regarding prosecutorial misconduct since the infamous Stevens trial. If he is half the man I though he was, I hope he will own up to his gaff and realize that he is facing and American hero who has committed no crime and that nearly all of his accusers have since been revealed as liars, perjurers and conspirators with no honor or integrity.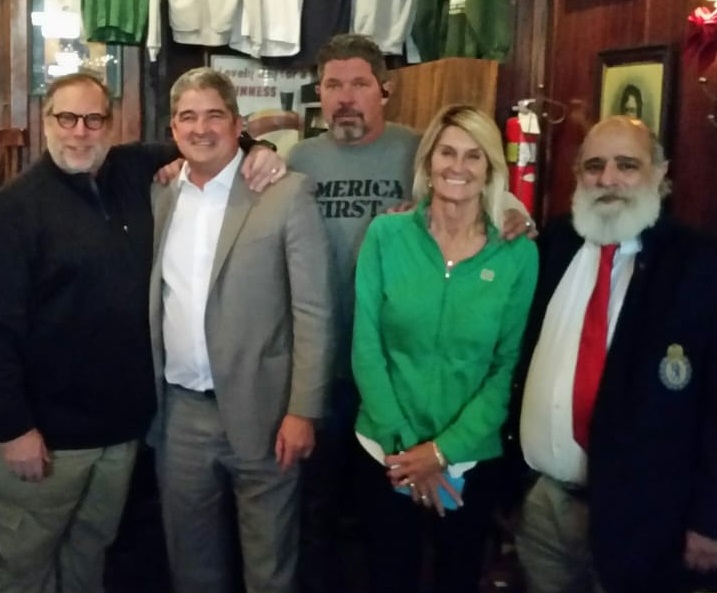 Short Recap

Thus we arrive to our days, with the trial of Bijan Rafiekian and Ekim Alptekin ongoing in Alexandria, VA, and the exposure of the Turkey Canard for the fraud it is.
So far, a lie concocted by the propaganda arm of an Islamist organization was peddled by dishonest scribes and politicians to create a narrative then used by corrupt officials in the DoJ and the Special Counsel to browbeat a US general into admitting wrongdoing that never took place in order to destabilize a duly elected President and his fledgling administration, leading a judge of heretofore impeccable reputation to make a fool of himself in open court.
Next, on Part III: The Unravelling.
---