Defeated by Their Lack of a Learning Curve
Trump ruthlessly exploits these weaknesses.
by Thomas Wictor
Tue, November 20, 2018
We were told that Deputy National Security Advisor Mira Ricardel was fired and escorted from the White House.
Except that she WASN'T.
"A day after Melania Trump publicly called for her to leave the White House, Deputy National Security Advisor Mira Ricardel has been moved to another, unspecified job in the administration.
"'Mira Ricardel will continue to support the President as she departs the White House to transition to a new role within the administration,' White House Press Secretary Sarah Huckabee Sanders said in a statement Wednesday evening.
"'The president is grateful for Ms. Ricardel's continued service to the American people and her steadfast pursuit of his national security priorities.'"
https://nypost.com/2018/11/14/deputy-national-security-adviser-bashed-by-melania-is-reassigned/
FLOTUS is getting into the act.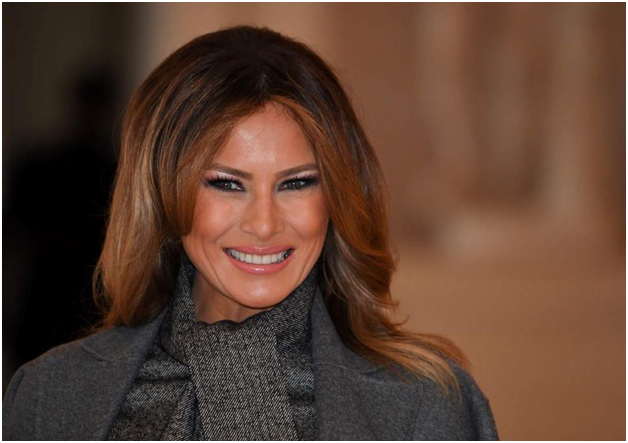 What act is that?
The act of making it impossible for Trump's opponents to know what's going on.
This began with General Michael Flynn. As National Security Adviser, he hired a team of people who had not been photographed. Only ONE could be definitively identified from a video. All the others were spooks and civilians with no digital footprint.
After Flynn resigned, his appointees retained their TS/SCI (Top Secret / Sensitive Compartmented Information) clearances. H. R. McMaster came in and "fired" Flynn's people, who disappeared.
Into the administration..
After we worked out our differences with North Korea—McMaster is an expert on that country—John Bolton became National Security Adviser.
And now Mira Ricardel retains her TS/SCI clearance but takes another job. We're not told what that job is.
The New York Post article quoted above is funny because writer Nikki Schwab says that Ricardel "also butted heads with Defense Secretary Jim Mattis."
But wait!
"White House National Security Advisor John Bolton and his deputy are trying to squeeze out U.S. Defense Secretary James Mattis by spreading rumors about his imminent departure, according to two well-placed sources.
"Bolton and Mira Ricardel, the deputy national security advisor, who has repeatedly clashed with Mattis over Defense Department personnel appointments, believe the defense secretary is 'not ideologically aligned' with President Donald Trump's administration, according to one of the sources, a former senior defense official. The two are trying 'to build the sense that he is done for,' the former official said."
https://foreignpolicy.com/2018/10/25/boltons-whisper-campaign-to-oust-mattis/
Here's what we're being told: FLOTUS says that Mira Ricardel doesn't deserve to be in the White House, Mira Ricardel says James Mattis doesn't deserve to be in the White House, John Bolton says James Mattis doesn't deserve to be in the White House, Ricardel is transferred, Mattis stays, John Kelly is on the way out, John Kelly stays, John Kelly says Ricardel doesn't deserve to be in the White House, and Trump says he doesn't know any of these people.
Trump is creating the same "disorder" with his approach to Saudi Arabia.
We're told that the CIA has concluded that Mohammed bin Salman ordered the murder of Jamal Khashoggi, but Trump has not indicated that he agrees, and the State Department says that there's no evidence that this is true.
General John Abizaid is Trump's nominee for Saudi ambassador. If there were proof that Mohammed bin Salman ordered Khashoggi's murder, there isn't a chance in hell that Abizaid would take the job. Unnoticed by most, Trump appointed Zalmay Khalilzad Special Representative to Afghanistan two months ago. Abizaid is Arab, and Khalilzad is Afghan. They know the cultures and can avoid the pitfalls. Trump knows what he's doing.
The fake-news media IS the enemy of the people.
But the fake-news media is up against Donald Trump.
The outcome is thus preordained.
---