Snipes Snapped
Brenda Snipes, idiocy and how to destroy the electoral system
by Saul Montes-Bradley
Mon, November 12, 2018
Many of us remember the absurdities of the 2000 election. Yes, the one the Democrats refused to accept. That one with pregnant chads, hanging chads, Seances with Ouija Boards to determine the "intentions" of voters and endless recounts.
At the time, the Broward Co. Supervisor of Elections was a nice old lady, Jane Carroll, who had led the office for 32 years and who, as she resigned as the umpteenth recount was about to begin, became the last Republican to head that office (and the only Republican member of the Canvassing Board). She just could not take it, anymore.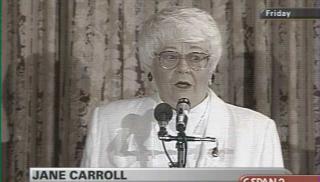 After the dust settled, in January of 2001, a new face became Broward County's Supervisor of Elections. Miriam Oliphant. A lass with no experience, no abilities, and no intelligence, but with good connections in the Broward Co. Democratic Party. Her tenure was not long. After royally screwing the 2002 elections and months of pressure, Gov. Bush suspended and then removed her for "…grave neglect, mismanagement and incompetence," not to mention going a cool million over budget and hiring a homeless man she met in a shelter where her sister lived.
I can only imagine Jane Carroll's mirth at seeing how some people were beginning to appreciate her work of three decades. As she stated at the time, though, she did not envy Oliphant. Not one bit.
The Florida Senate took its time, and it finally confirmed her firing in 2005, by a narrow margin…33-6. Miriam darling threatened fire and brimstone and Federal lawsuits alleging, you guessed it, racial discrimination but, alas, we are still waiting for her to file the announced lawsuit. Her friends eventually got her a job as a School Guidance Counselor, with a starting salary of $ 75,000 that sent many a teacher's head spinning. No bad for a girl with no experience. And as her previous gigs, it ended too, with a push out the door. Her firing from that position in led to all sort of reviews that ended in nothing. And, yes, she played the race card yet again.

But lets go back to 2003. Firing Miriam darling was not easy for Gov. Bush despite the obvious need to do so, and the Democrats' reaction threatened to paralyze the state government. He actually stated his intention to keep her in January of 2003, and sacked her in November of that year, after accepting the condition imposed by the Democrats that whoever was appointed to replace her had to be a black Democrat woman. Seriously. No kidding. That became the litmus test to be appointed as Supervisor of elections in Broward. Not the best person. Not a qualified man woman or in-between . A black, Democrat, woman. And the one Black Democrat woman the Democrats shoved down Gov. Bush's throat to allow for the removal of the unbelievably incompetent Oliphant was….
This school principal from Pompano Beach with no experience, no intelligence and no qualifications except her loyalty to the Party: Brenda Snipes.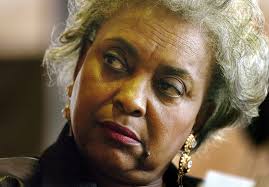 For 15 years now, this harridan has been bungling elections in Broward County with a combination of incompetence, cupidity and corruption that would make Mexican drug dealers blush. She has managed to turn her County and State in the short list of the most corrupt on record. She has been found guilty of systematically violating the Florida Constitution, the law and the responsibilities of her office and…crickets.
The Sun Sentinel published a nice abridged list of her misdeeds here. "For 15 years, Snipes has served as Broward County's elections chief, with mixed results. Long lines and vote counts that continued long after polls closed marred elections in 2002, 2004, 2006, 2012, 2016 and, of course, this year."
And for all of those 15 long years, a succession of Republican governors have done NOTHING to end her reign of fraud and corruption. Jeb Bush, Charly Christ and Rick Scott sat on their gluteus maximus, occasionally raised a vapid complaint, and took no action. Now, as her team of activists continue to produce as many ballots as needed to revert the results of November 6th last, a chorus of indignant politicians wail their woes to the air, but all of them, from Rick Scott to Marco Rubio to the waitress at the Flashback Diner on Federal Highway knew well what was going on and lacked the testicular fortitude to do anything about it.
Now is too late. Their fates (and ours) are in her creepy hands.
The Senate should refuse to certify this election, whoever is named the winner, and demand a new, clean and transparent election before they sit another Floridian among them.
Of course, as I have repeatedly stated for a long time, we may be past the point of no return when it comes with clean elections. Mail-in ballots, absentee ballots and early voting practices have destroyed the integrity of the ballot and created an opportunity for fraud that may be here to stay.
Even if that is the case, let's not surrender to corruption. Let's not go gently into that good night.
The future of our children is at stake.
---